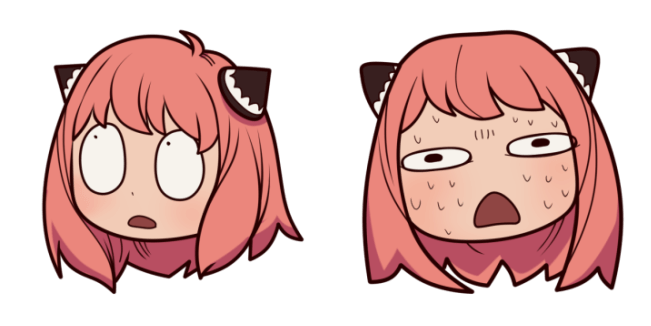 Spy x Family Funny Anya Forger
Cursor
Here you can see the unique Anya Forger cursor from the Spy x Family free mouse cursors collection. Since Anya is one of the main characters of this fascinating anime she received a couple of cursors created by our crew.
Directly this cursor shows funny Anya. Even though Anya has telepathic powers, she's still a little girl. So she behaves accordingly. However, we cannot reject all the times when Anya saved her adoptive father Loid from death.
Thus, you can add this custom cursor to your Chrome extension as a reminder of your inner child, which also demands your attention.