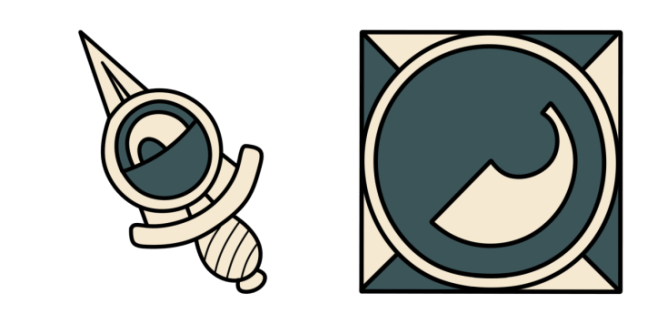 Spy x Family WISE Logo
Cursor
Finally, we get to this custom cursor logo from the Spy x Family cursors for Chrome collection. It shows the symbol of one of the most secret organizations in Westalis and Ostania – WISE or The Westalian Intelligence Services' Eastern-Focused Division.
The main goal of this institution is to keep the peace between the mentioned regions. Due to this, WISE uses all the essential methods like spying, sabotage, wiretapping, and possibly assassinations. And, YES, Loid Forger or Twilight is one of the best spies of the WISE and the protagonist of our custom cursors pack.
However, it's secret information!