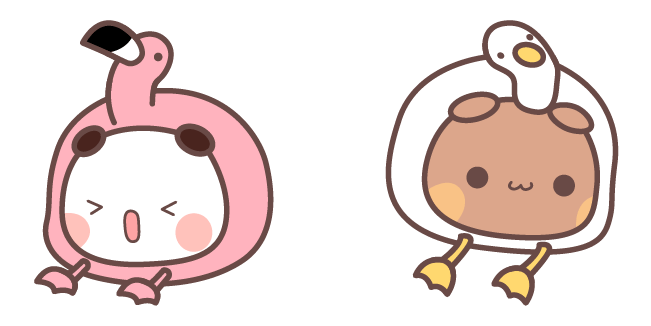 Dudu & Bubu in Funny Bird Hats
Cursor
Kawaii fans, get ready to take your cursor game to the next level with this adorable custom cursor featuring the lovable characters Dudu and Bubu in funny bird hats!
As you move your cursor across the screen, the dynamic graphics of this cursor will keep you engaged and entertained for hours. The cursor also features a soft pink and blue color scheme, adding to the overall whimsy and charm of the design.
Whether you're scrolling through your favorite social media feeds, working on a project, or just browsing the web, this custom cursor is sure to bring a smile to your face. And with its high-quality graphics and smooth animations, you'll feel like you're part of Dudu and Bubu's world.
So if you're a fan of all things Kawaii and looking for a fun and unique way to personalize your cursor, look no further than this adorable custom cursor. With its cute characters and charming design, it's the perfect addition to any Kawaii lover's collection.