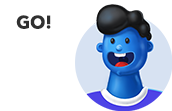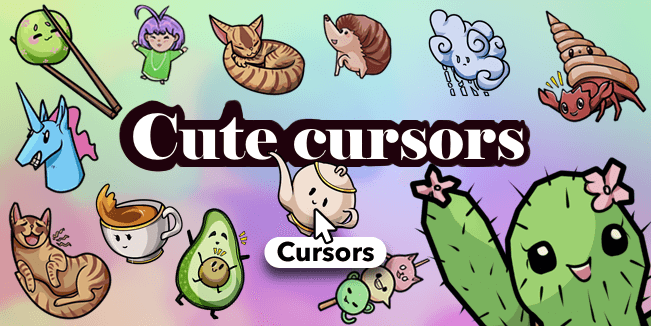 We become happy when our soul is light and joyful! What can bring you great pleasure and make you smile happily? Well, of course, cute and funny cats and dogs, delicious food, soft toys, mysterious characters from the world of fantasy and magic, and many other adorable and pretty things! Children's dreams come true!
Сute cursors are a kind of aesthetic concept in which we have embodied funny and adorable subjects or objects. Working on the creation of the aesthetic cursors collection, we wanted to make this world more beautiful and give people joy.
A riot of fantasy, eloquence, kindness and love are embodied in kawaii cursors for Chrome. Use some of the fun and cool free cursors from our collection.
The battle of cats and dogs for the human heart is eternal. Animals have become full-fledged members of it. More and more people are showing strong affection for their dogs and cats.
Well, how can you be offended for a long time at a fluffy pet, desperately hanging on the curtains, followed by the collapse of the cornice? We...