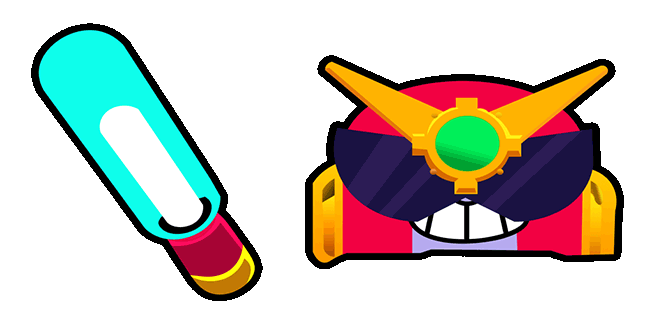 Brawl Stars Surge Animated
Cursor
Surge is a Chromatic Brawler from our Brawl Stars cursors collection. Surge likes to defeat his enemies and party. It's a very colorful and eye-catching game character.
You can see Surge in his highest form in this animated cursor set. He got cool sunglasses, huge golden eyebrows, and an awesome laser sword.
If you are a penchant for parties too and like this proactive Brawler add this animated cursor to the Chrome extension.