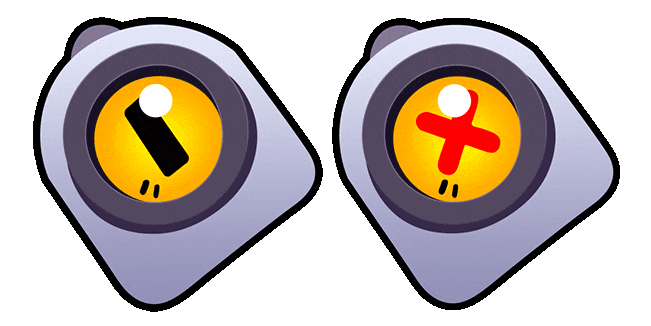 Brawl Stars Rico Animated
Cursor
This animated cursor from the Brawl Stars collection looks outstanding and differs from others. First of all, because it's a robot's head. His name is Rico and he's a Super Rare Brawler.
Rico is a gunner with unique bullets and Super. The bullets can bounce off of walls multiple times, and Super Trick Shot can burst out bullets that pierce through enemies.
Rico expresses his emotions through symbols on his face. You can express yours by adding this Brawl Stars cursor to the Chrome extension.