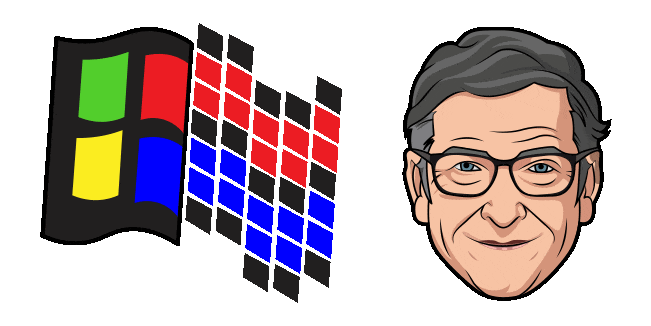 Bill Gates & Windows 95 Logo Animated
Cursor
Welcome to the nostalgic world of Windows 95, where the famous Bill Gates reigns supreme! This animated custom cursor features the classic Windows 95 logo and is the perfect addition to any computer mouse.
With this cool mouse cursor, you can take a step back in time to the golden age of personal computing, where the internet was still in its infancy and the world was just beginning to discover the joys of technology. The Windows 95 logo has become an iconic symbol of that era, and now you can relive those glory days every time you use your computer mouse.
If you're looking for the best mouse cursor to express your love for retro technology and the nostalgic feelings that come with it, look no further than the Bill Gates animated mouse cursor!