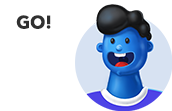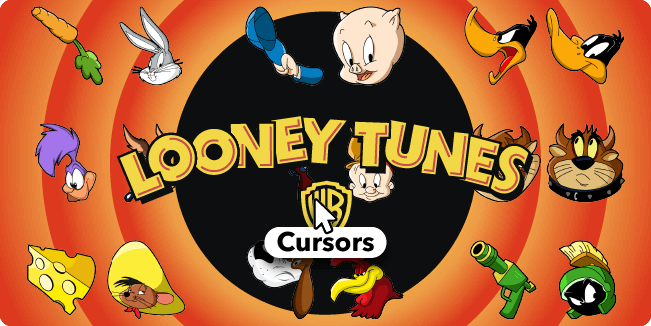 Favorite cartoon characters unlock unique and funny abilities in Looney Tunes cursors. The adventures of the extraordinary Daffy Duck and the cute rabbit Bugs Bunny are waiting for you. Amusing confrontations and legendary battles: Sylvester vs. Tweety or Road Runner vs. Wile E. Coyote.
Looney Tunes was inspired by the desire to bring the characters of old cartoons to modern life.
Meet Bugs Bunny, the main character of the animated series. He is famous for his adventures in which he easily defeats any enemies, as well as for his Brooklyn accent and the phrase " What's up, Doc?" Find it in Looney Tunes Bugs Bunny cursor.
When Bugs is away, Daffy and Porky make the perfect team! Black Drake-Sticking and Porky Pig often conflicts with Bugs Bunny because of envy. Look for them in the Looney Tunes Daffy Duck change cursor and Looney Tunes Pig cursor.
Fast Gonzales earned himself the title of "fastest mouse in all of Mexico". Meet him in Looney Tunes Speedy Gonzales & Cheese custom mouse cursor.
The main villain is the alien Marvin, who wants...