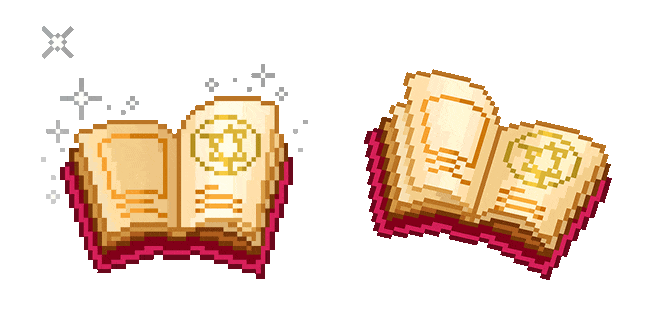 Witch Book Pixel Animated
Cursor
Are you ready to enter the mysterious world of witches and magic? Then look no further than this charming pixel mouse cursor, featuring a witch spellbinding book.
Every click and movement unleashes a little bit of magic, with sparkles and flickers that are sure to delight. It's like having your own personal spell caster right on your computer screen!
But don't be afraid – this book is here to help, not harm. With the book of spells, she's ready to guide you through any digital challenge that comes your way. Whether you're searching for hidden treasures or battling formidable foes, the book pixel animated cursor is the ultimate companion.
So if you're ready to add a bit of magic to your digital life, let the witch spellbinding book be your guide. With every click and movement, you'll feel like you're stepping into a world of wonder and enchantment.