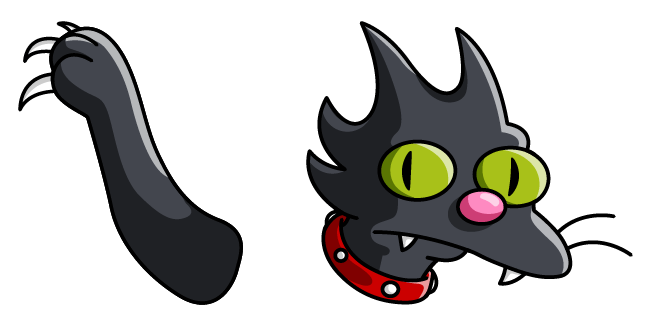 The Simpsons Snowball II
Cursor
Are you a fan of The Simpsons? Do you love cats? Then you'll absolutely adore The Simpsons' beloved feline Snowball II free mouse cursor!
With her jet-black fur, piercing yellow eyes, and mysterious allure, Snowball II is a sight to behold. She is more than just a pet; she's a vital member of the Simpson household.
The Simpsons Snowball II mouse cursor is the perfect choice for those who love to express their personality through their computer.
Get ready to impress your friends and coworkers with this awesome cursor style!