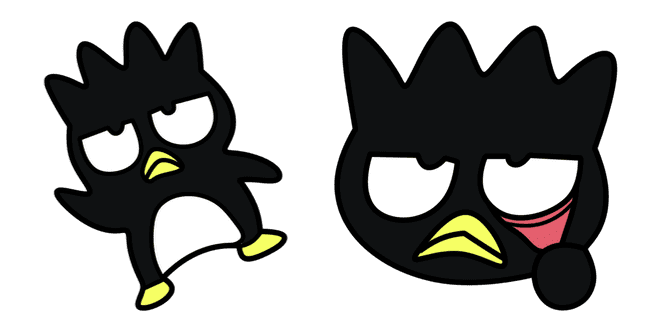 Sanrio Badtz-Maru
Cursor
Not all the Sanrio characters are good, even though they look kawaii. These free mouse cursors are dedicated to Badtz-Maru.
He is a penguin that likes to fight for the wrong side. However, it is not that simple. Badtz-Maru translated into Japanese means right and wrong. Thus, these cool mouse cursors symbolize confrontation inside this cute little creature.
Badtz-Maru have interesting hobby. He's collecting pictures of bad guys from the movies and likes to eat sushi.