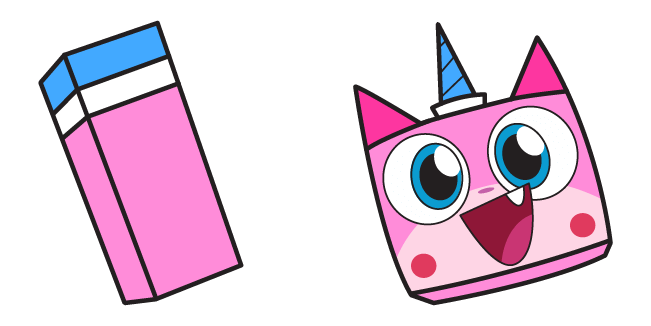 Princess Unikitty
Cursor
This custom cursor for Chrome featuring Princess Unikitty is a delightful and charming addition to your computer interface.
She is a unicorn-kitten hybrid, known for her bubbly personality, infectious optimism, and boundless creativity. She is the ruler of the fantastical world of Cloud Cuckoo Land, where everything is made of fluffy clouds and candy-colored bricks. Despite her regal title, Princess Unikitty is a playful and mischievous character.
If you're looking to add some cuteness to your browsing experience, this Princess Unikitty mouse cursor is sure to make you smile every time you use it.