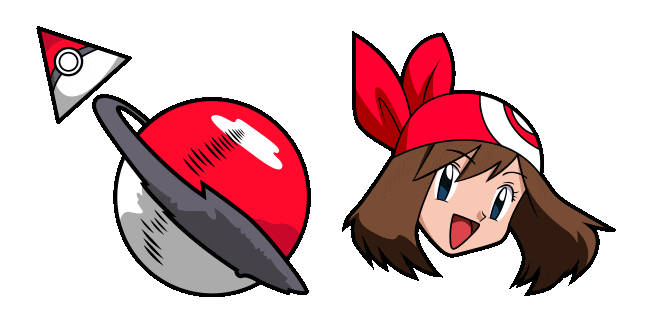 Pokemon May & Poke Ball Animated
Cursor
Behold, Trainer! Feast your eyes on this animated custom cursor featuring the lovely May and her trusty Poke Ball! With its vibrant colors and smooth animation, this mouse cursor is sure to capture your attention like a wild Pokemon in battle.
Let May's mouse cursor guide you on your digital journey, as she channels her inner Poke Master to catch all your favorite links and icons.
With May's mouse cursor by your side, you'll feel like you're on a thrilling adventure through the virtual world, encountering new challenges and exciting discoveries along the way. So go forth, Trainer, and let May's animated mouse cursor be your guide in this exciting journey!