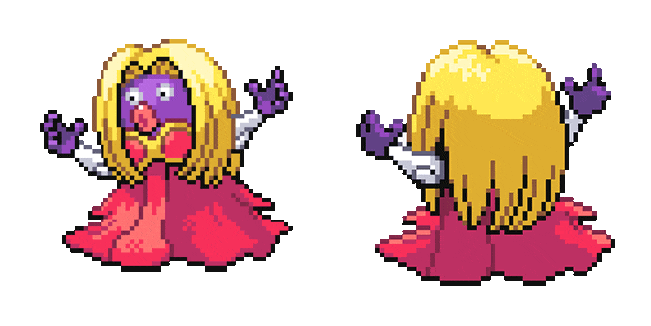 Pokemon Jynx Pixel Animated
Cursor
Ah, the Jynx cursor, a rare and powerful creature indeed! With its pixel animation, it moves swiftly and smoothly across your computer screen, almost as if it were alive.
As you guide the Jynx mouse cursor with your mouse, you'll feel its power coursing through your fingertips. It's as if you're commanding a Pokemon on the battlefield, directing it to attack, dodge, and evade with lightning-fast reflexes.
With the Jynx mouse cursor by your side, anything is possible. So go forth, trainer, and let your mouse lead the way!