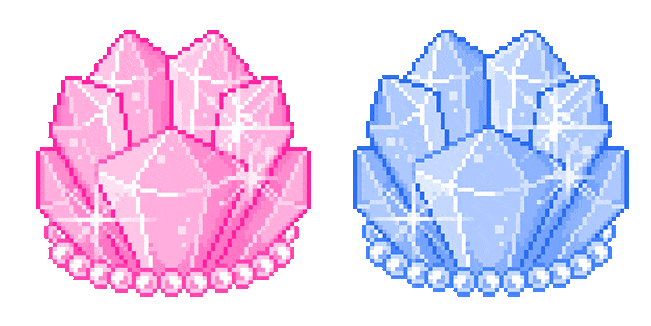 Pink & Blue Crystal Pixel Animated
Cursor
Get ready to add some sparkle to your digital world with this dazzling crystal pixel animated cursor!
As you move your mouse around the screen, you'll see a stunning trail of pink and blue crystals shimmering behind you.
This mouse cursor is the perfect addition for anyone who loves all things sparkly and pixelated. Use it to navigate your digital world with style and elegance, leaving a trail of shimmering crystals wherever you go.
Let this animated cursor be your guide as you explore new websites, design projects, or even play games. With its unique crystal pixelated design, it will add an extra touch of magic to your online experience.