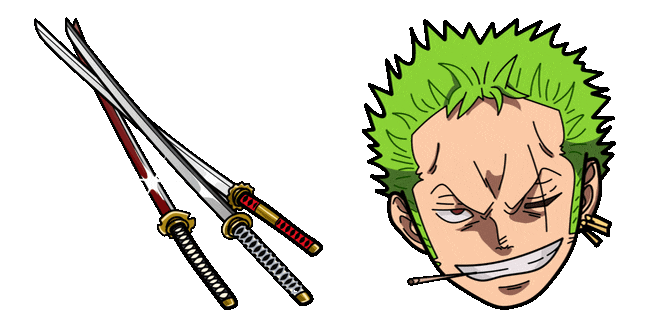 One Piece Roronoa Zoro & Swords Animated
Cursor
With this custom mouse cursor, you can experience the thrill of the sword like never before. Feel the power of the three swords as you navigate your way through your computer screen. This animated mouse cursor is not just cool – it's the best mouse cursor you'll ever have.
As a member of the Straw Hat Pirates, Zoro knows the value of having the right tools for the job. And when it comes to navigating your computer, the Roronoa Zoro animated mouse cursor is the tool you need. It's not just an average mouse cursor – it's a symbol of strength, determination, and the will to overcome any obstacle.
So if you're ready to take your desktop to the next level, look no further than this custom mouse cursor. It's the perfect way to show your love for One Piece and the legendary swordsman, Roronoa Zoro.
Grab your swords and hoist the Jolly Roger – it's time to set sail with the coolest, best, and most custom mouse cursor around!