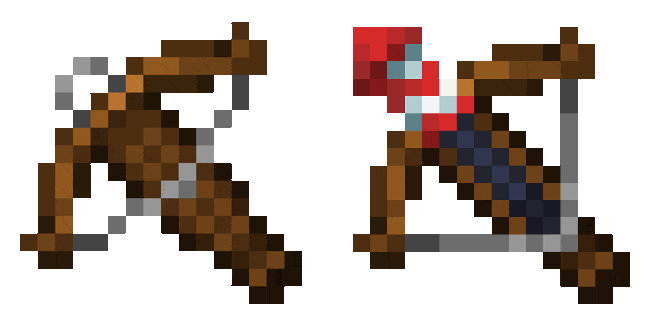 Minecraft Crossbow Animated
Cursor
Hello! Would you like to try yourself as legendary Legolas or famous Robin Hood? With our Crossbow animated cursor, you can become closer to this wish.
As a part of the Minecraft collection, this custom cursor is pixeled too. But this will not prevent you from fully enjoying its use. Moreover, for the game fans, it can be like a cherry on the cake. Just imagine, how skillful you are with this unique mouse cursor.
This animated cursor won't teach you how to use crossbows, but it can inspire you for such activities. So add this set to your Chrome collection and make a correction for the wind.