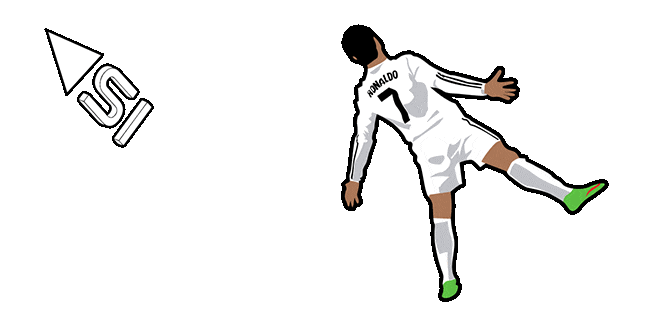 Cristiano Ronaldo Siuuuu Meme Animated
Cursor
Ladies and gentlemen, it's game time and the excitement is palpable! As the players take to the field, one name on everyone's lips is that of the legendary Cristiano Ronaldo. And what better way to pay homage to this footballing icon than with this custom cursor that features his trademark celebration – the Siuuuuu!
As Ronaldo races towards the goal, he unleashes a powerful shot that flies past the goalkeeper, and the crowd erupts into cheers. The cursor comes alive, depicting Ronaldo's iconic celebration with its animated graphics. The Siuuuuu! echoes through the stadium as the cursor trails behind the ball, giving you a front-row seat to all the action.
With this custom cursor, you can experience the thrill of the game like never before. Every click is a celebration, as you channel your inner Ronaldo and score a goal of your own. So whether you're a die-hard fan or just a casual observer, this cursor is sure to bring the excitement and energy of the beautiful game to your desktop. Get ready to Siuuuuu! your way through the day with this incredible custom cursor.