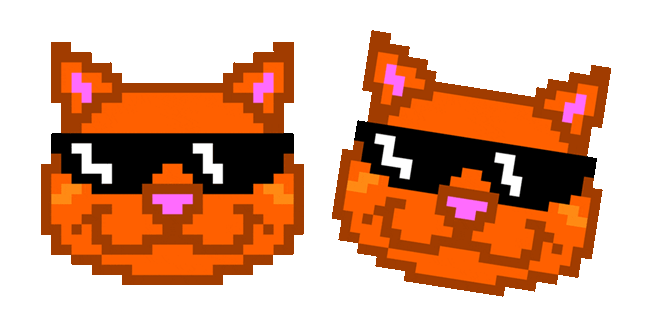 Cat with Glasses Pixel Animated
Cursor
This custom mouse cursor featuring a pixel cat with glasses is the coolest cursor you'll ever lay your eyes on! This animated cursor will make your desktop look more lively and fun. The cat's glasses light up as it blinks, adding a cute touch to your mouse cursor.
The depicted character, a cat, is a popular pet known for its playful and curious nature. It's no wonder that cats have become a beloved subject in various forms of art, including this pixel animation. The glasses on the cat give it a scholarly and intellectual vibe, which makes it stand out from other cat illustrations.
This custom mouse cursor is not only cool and unique but also offers a playful and fun way to navigate your desktop. It's the perfect cursor for cat lovers and anyone who wants to add a touch of personality to their computer. Don't miss the chance to have this amazing mouse cursor on your screen!