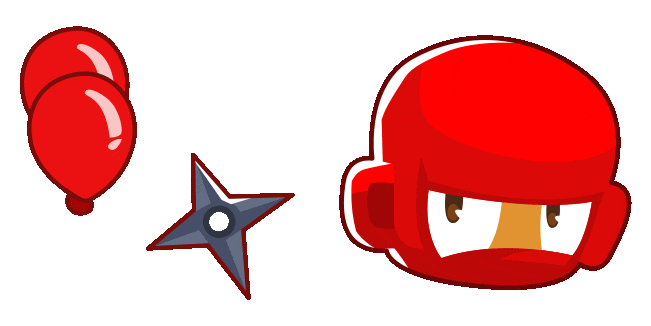 BTD6 Ninja Monkey & Shuriken Animated
Cursor
Get ready for some action-packed fun with our Bloons TD 6 Animated Cursor! This custom cursor brings the excitement of the popular game to your screen, featuring the cool Ninja Monkey and its trusty shuriken.
Watch as the Ninja Monkey swiftly flings its shuriken with every click, adding a touch of youthful energy and humor to your browsing experience. This awesome cursor is perfect for fans of BTD6 and anyone looking to level up their screen's entertainment factor.
Unlock your inner ninja and experience the thrilling world of BTD6 on your screen with our Ninja Monkey Shuriken Animated Cursor. Time to click, swipe, and conquer the web!