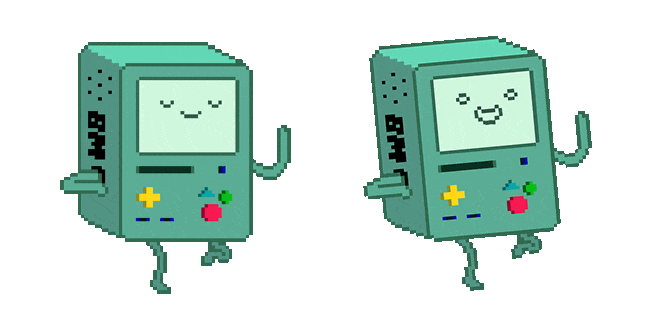 Adventure Time BMO Dancing Pixel Animated
Cursor
Embark on a digital adventure with BMO, the charming dancing console from Adventure Time! With an animated graphic of BMO dancing to the beat of the music, this mouse cursor brings some extra fun and flair to your digital experience. With each click, BMO showcases his impressive dance skills, keeping you entertained while you navigate your favorite websites and chat with your friends.
Adventure Time fans will love this animated cursor's unique pixelated design and lovable character. BMO will be your digital companion, adding a touch of whimsy and joy to your day.
Come join BMO at his digital dance party and let the beat guide you on a wild adventure!
Adventure Time Collection