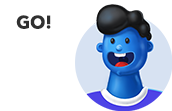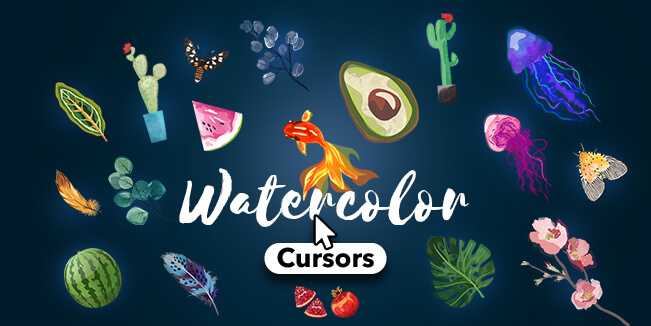 Appreciate the beauty in everything that surrounds you in everyday life, in every household item! Any wildlife, be it a moth, fish, cactus, ficus leaves, sakura flowers or menthol branch, is a work of art and the embodiment of beauty.
We are inspired to create the Watercolor free cursors collection by the desire to bring naturalness and simplicity to life. Watercolor cute cursors collection is the absence of something pretentious, catchy and deliberate.
The collection of cursors is made in a watercolor style. Fruits, plants, trees, animals or insects look amazingly beautiful in watercolor technique, you can admire them endlessly. Delicate streaks add a romantic touch to the entire Watercolor cursor and pointer collection. One gets the impression that blurred lines of different saturation are applied not in the form of graphics, but in wildlife.
If the feathers rustle, then the angels are flying. Feathers should be treated with special attention when it comes to Angels, and blue feathers are a manifestation of creativity. Enjoy Watercolor Blue Feather cool cursors.
Ficus, although unpretentious, does not like darkness, and it does...