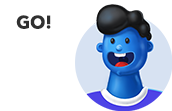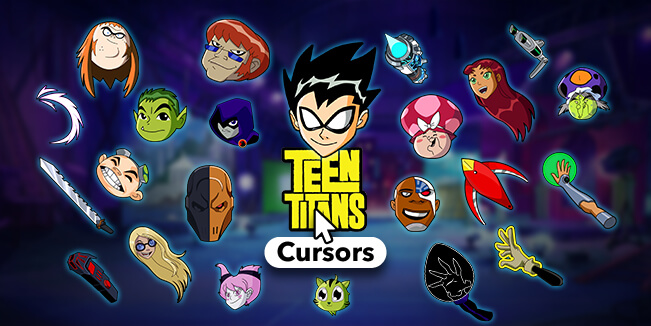 Neither difficult life situations, nor the vicissitudes of fate are terrible when there are real friends.  Miracles happen to those who believe in them.
Saving humanity from crime looks exciting with the Teen Titans collection of cute cursors.  The story of superheroes who look no different from their peers inspired the creation of free cursors.
The Teen Titans collection of custom cursors features casual teenagers who love video games, movies, and noisy parties.  But you could not imagine that they are united in a team that saves the world.
Meet the head of the Teen Titans superhero team, Robin.  He has not a simple character, and even due to his young age, the guy is very emotional and quick-tempered.  Find it in Teen Titans Robin superhero cursor.
Starfire came to Earth from another planet, but this does not prevent her from protecting earthlings at all.  True, due to her ignorance of the peculiarities of life on Earth, a girl often becomes a participant in ridiculous situations.  Adopt her in the best Teen Titans Starfire Mouse Cursor.
Sometimes Raven even consumes...