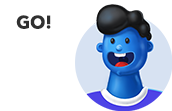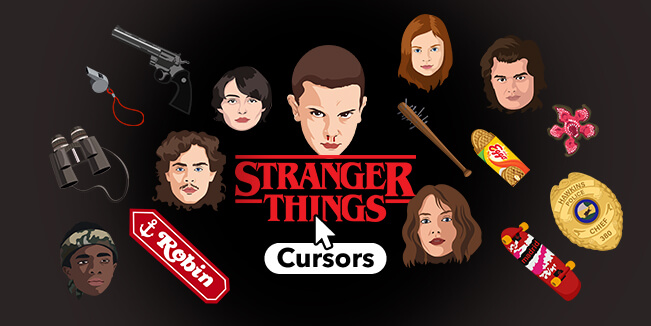 The parallel dimension is full of secrets and mysteries. Where secret experiments, mysterious calls and strange monsters begin, the peace and safety of a quiet town ends there. Welcome to the Strange Things free cursors collection.
Trying to get to a parallel dimension and break into a world full of uncontrollable and bloodthirsty monsters looks exciting. This inspired a collection of the best cursors for Stranger Things fans.
Cool mouse cursors allow the stream of time to burst into a cozy little world. The Stranger Things collection of mouse cursors is not just nostalgic, but even a little devoted to its love of the 1980s. We present to your attention several custom cursors from the collection.
Dart is a yellow-green creature the size of Dustin's hand. It has a tail, arms and mouth. He is very sensitive to bright light and has no interest in human or animal flesh. He loves sweet bars. Enjoy Stranger Things Dustin Henderson D Artagnan mouse cursor.
An icon of Stranger Things due to Eleven's obsession with them. Eggo waffles were the only food Eleven stole...