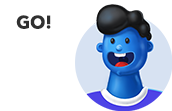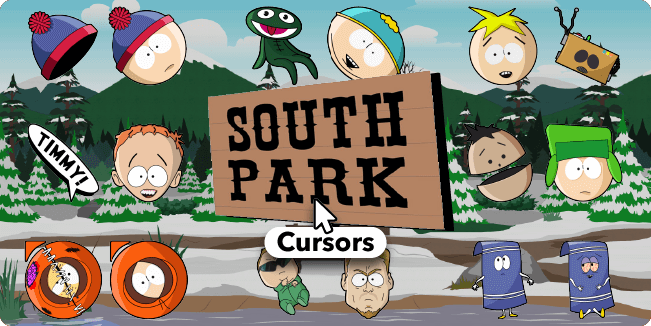 The best jokes and gags, catch phrases and madness become reality. Out-of-the-box humor blows your mind with the South Park free cursors collection.
Very high quality animation and rich sketching like a magnet attracts fans of South Park to enjoy the work of art.
South Park is not just humor, but a satirical show that responds to the most pressing and pressing public topics. This is what inspired the collection of custom cursors.
The best heroes are presented in the collection of South Park cute cursors.
Meet Stan Marsh. He is a good-natured and sober-minded person. Usually he tries to get out of scandalous situations by finding a logically correct solution. Look for it in the South Park Stan Marsh Hat custom cursor.
Kyle Broflovski always thinks about his actions and tries to correct his mistakes. He is very careful about his friends, parents and brother. Adopt it in the South Park Kyle Broflovski Aik change cursor.
Kenny still dies from time to time. He is an integral part of the fun company and their adventures. Look for it in...