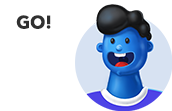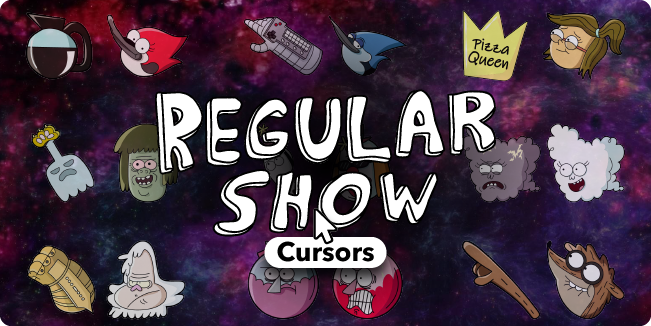 Looking for new ways to entertain yourself? Then go on fun adventures with unpredictable ways! Funny stories about a bunch of motley freaks working in a city park. It's cartoon cursors from Regular Show!
When thoughts of boredom become chronic, it's worth seriously considering Regular Show custom cursors! While creating a collection of mouse cursors, we remembered what, perhaps, we were delighted with at school. Go for it, it's fun time!
Benson readily comes to the aid of his comrades. Sometimes he falls into childhood and easily spits Rigby and Mordecai in terms of entertainment and all sorts of competitions. He loves to play drums, in this field he is almost a genius. Find him in Regular Show Benson cursor.
Meet CJ, a funny cloud-humanoid! She enjoys a lot of the same things that Mordecai does, including video games, rock bands, and generally goofing off, though she deeply cares for her friends. Find her in CJ Regular Show cursor.
Have a glove that could give cool clothes and a bunch of other things, or impress with superb melodic guitar playing?...