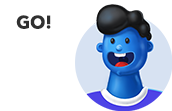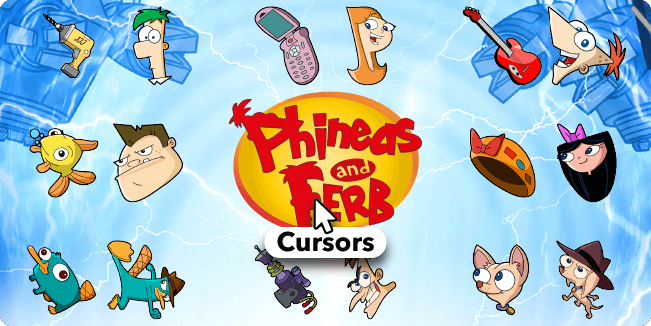 A giant roller coaster through the whole city or a portal to Mars, a trip to the past or the future, a building as high as the moon, a day trip around the world following the sun. What pranks are you ready to go with the Phineas and Ferb cartoon cursor collection?
The story of two amazing boys, whose inventions have no limit, inspired a collection of cool free cursors. Who can stop the scientist Dr. Heinz "Doof" and prevent the evil plans from coming true? For insane adventures and incredible antics, use the Phineas and Ferb mouse cursor collection.
Cool mouse cursors features hilarious stories about two stepbrothers who constantly invent and relax during their holidays.
Meet Phineas Flynn! He is the main character of Phineas and Ferb best mouse cursors. Ferb and his stepbrother Phineas Flynn spend their days during their summer vacation having fun. Find it in Phineas and Ferb characters.
Candace Flynn is Phineas's older sister and Ferb's stepsister. Although she gets angry with her brothers, she loves them deep down. Candace can't imagine her life without a phone. Candace Flynn  and her...