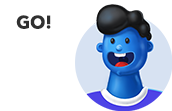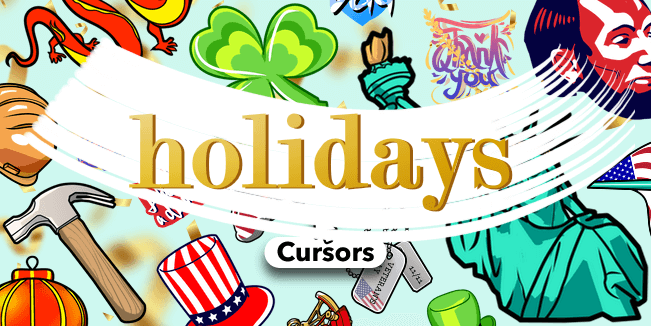 No matter where we are or what we're doing, our souls always want a holiday.
After all, a holiday is a great opportunity to get together with family and friends, put aside all the business and have a good time, especially since there are plenty of reasons to do so!
Each of them has its own personality, its own courage, its own story, its own colors and sounds, and even its own special smell.
We all know how delicious the turkey smells on the Thanksgiving Day holiday table, and what beautiful fireworks can be seen on Independence Day! And what's without the cheerful and hilarious jokes on April Fools' Day?
We present to you the Holidays cursors! This collection was inspired by many different holidays, interesting in their history and uniqueness. Where there is a peculiar form of spiritual expression and enrichment.
The most important holiday of the country is of course Independence Day. Traditionally, picnics, patriotic parades, and fireworks and concerts are traditionally held on this day. Pick the coolest cursor for your favorite holiday!
Sweet, soulful and full...