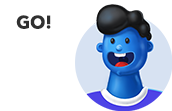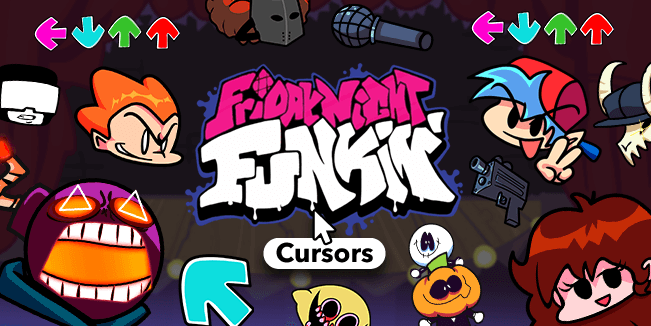 The mic is on and firmly gripped in the palm of your hand. Bass sounds from the speakers on which the beauty, the girl of your dreams, Girlfriend, sits. Let the rap battle begin! After all, this is the only way to defeat the girl's enraged dad and be with your beloved.
Train your fingers week after week, catch the rhythm and be inspired to new victories with this collection of FNF cursors.
There are basic characters from the main game such as:
Boyfriend, this is our guy! The main character, an energetic boy, ready to do anything to be with his beloved. 
Girlfriend, daughter of Daddy Dearest and Mommy Mearest. The love interest of our Boyfriend, and in general the reason for this whole musical battle.
Daddy Dearest, ex-rock star, Girlfriend's father, and Boyfriend's adversary who would go to great lengths to end the couple's relationship.
Senpai, a character from the Hating Simulator game. Handsome, gentleman, and just a pixelated example of the ideal. But is it? As it seems at...
Friday Night Funkin' Cursors