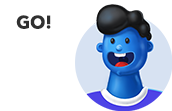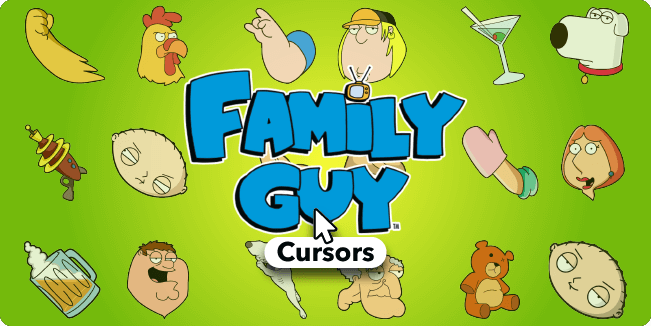 Humor, criticism, sarcasm, irony and fantasy will make Family Guy's day. American animated sitcom Family Guy is characterized by its highly unique atmosphere. This is a series for a certain type of people with a specific life position and views, a special sense of humor and other criteria. Like other cartoons. However, Family Guy has millions of fans!
The plot focuses on a typical American family Griffin, consisting of parents, Peter and Lois, their children, Chris, Meg and Stewie, as well as Brian – an anthropomorphic dog. The sitcom is set in Quahog, a fictional city in Newport County, Rhode Island.
The popularity of the animated series quickly overgrown this creation with an army of fans. This inspired our team to create the Family Guy memes cursors collection. Family guy cursors introduces us to an ordinary American family Guy.
Father and head of the family is Peter Griffin. His favorite pastime is to sit on the couch and just watch TV. Peter managed to be the president of a tobacco company, the chief sheriff of the city, a police captain,...