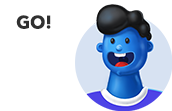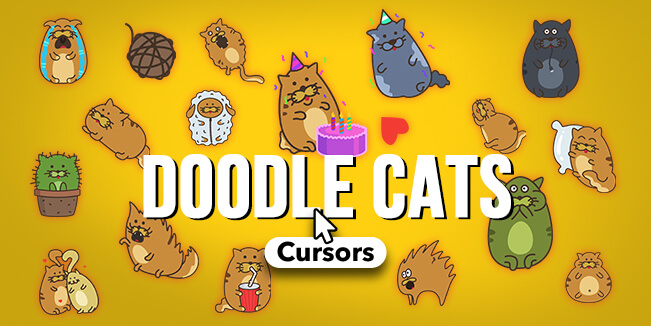 There are probably so many fans of purring pets in the world that we decided to create a whole collection of Cats cursors. After all, when it comes to fluffy, cute and funny pets, of course the first thing we think of are cats.
Doodle cat is a fun and amusing cat that is always with you. He will be your companion and favorite pet.
He can be playful and mischievous, and sometimes sad and lazy, he can be easily frightened, and sometimes you can even piss him off. He is fat and funny, loves a good meal and sleeps on his favorite soft pillow. Choose a cat custom cursor to suit your mood, and the purring friend will always amuse you!
Celebrating a birthday with a funny cat cursor is much more fun! A party hat and a cake with candles are obligatory attributes for the birthday guy! Become the owner of this lucky cat, find it in our custom cursors.
Who but our kitty cat knows the most about love affairs? After all, he also has a...