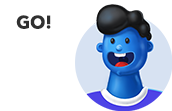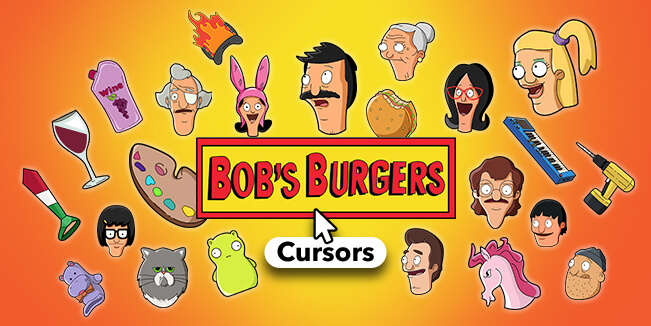 Pouring ketchup on each other, throwing napkins around, and chalking the bloodthirsty names for the burger of the day on the menu board is easy! With the Bobs Burger cursor mania collection everything is possible!
Bob and his quirky family are confident of success! Bob's Burger isn't just about unloading your brain. The cartoon sitcom is addictive and it becomes interesting how it will end.
In creating a collection of Bobs Burger custom cursors, we were inspired by a funny story about a simple family trying to live by starting a family business to make and sell burgers. The burgers are really tasty, but for some unknown reason, they are not very popular with visitors.
Here is Bob himself. He runs Bob's Burgers with the help of his wife, Linda, and their three kids, Tina, Louise and Gene. For Bob, burgers are kids. You can explore Bob's recipe burger in Bobs Burgers Bob Belcher Burger custom mouse cursor.
Bob's wife, Linda, keeps order in the cafe, serves tables and helps Bob to cook. She is always cheerful and happy about...