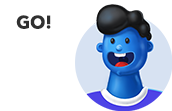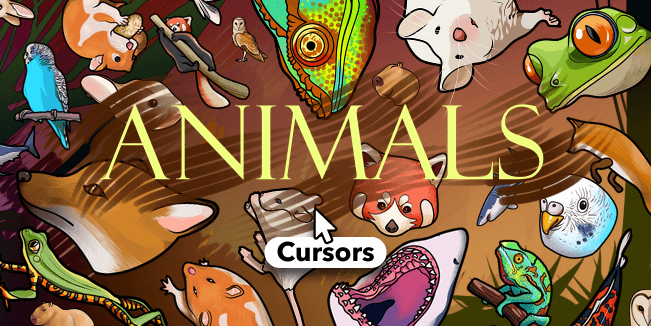 The amazing and fascinating animal world is so diverse and large, it's astounding! Furry, fluffy, bright, big and small, cute and funny, they are all unique and special in their own way.
Some people like dogs, others like hamsters, and some prefer more exotic pets, like chameleons or frogs. But there are those who choose wild and dangerous animals as their friends.
Inspired by the beauty and uniqueness of fauna, we created the Animal cursor collection.
Many people think that pets and their owners, something what similarity can be not only external, and behavioral, including the habits and lifestyles. Pick your favorite Funny cursor pet to suit your mood or temperament.
In our collection you will find cute animals cursor, so for example – Syrian hamster, also known as the Golden Hamster, and all thanks to the widespread in this species of gentle reddish-sandy color, a real gift of nature. They live in the southeastern United States, in dense forests, swamps, as well as on small trees and bushes. And if this cute critter appeals to you, install the Golden...