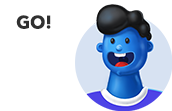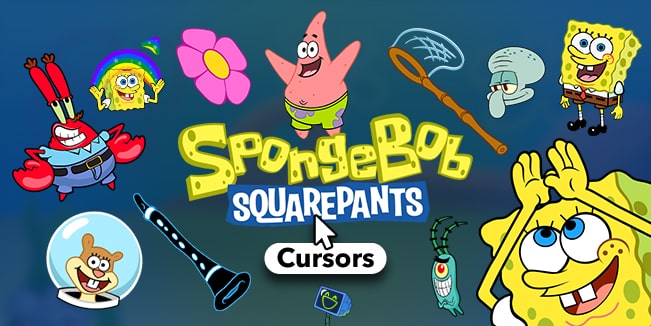 Countless quotes, scenes, characters, internet memes, viral videos. You can't seem to log onto social media without coming across some SpongeBob memes. What else can testify to the wild popularity of SpongeBob SquarePants?
SpongeBob SquarePants follows the adventures of the title character and his friends and enemies in the underwater city of Bikini Bottom. Thanks to fans of SpongeBob, Mr. Krabs, Patrick, Squidward, Sandy and Plankton, SpongeBob Squarepants became available in SpongeBob cursors collection! SpongeBob cursor maniaconquers with its endless kindness, optimism, fearlessness and lack of negative emotions!
The main character poses with straightened arms and a rainbow glowing from one hand to the other in SpongeBob Imagination Meme cool cursor.
Gary was adopted by SpongeBob. He is a domesticated house pet with similar mannerisms to a cat. Adopt SpongeBob SquarePants's pet sea snail and the most seen pet in the series in SpongeBob memes.
Jellyfish first appear in the episode "Tea at the Treedome". The hunting and catching of jellyfish, known as jellyfishing, is a popular hobby among sea folk, most notably SpongeBob and Patrick. Enjoy SpongeBob Jellyfish meme...
SpongeBob SquarePants Cursors