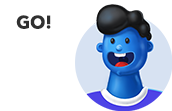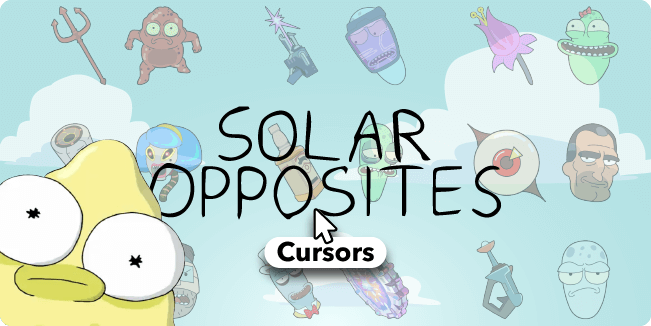 Have you ever dreamed of flying into space, visiting other planets, meeting aliens?  Our blue planet is completely habitable for aliens!  Living on Earth is much more interesting with the collection of Solar Opposites cool cursors.
People still do not lose hope and believe that there is life on other, very distant, planets.  We are constantly exploring space!  This inspired us to create a collection of Solar Opposites custom cursors.
What could be more adorable than four completely different aliens: Corvo, Terry, Yumyulack and Jesse?  They have lived on Earth for a year now and have been fighting for the presidency of the local homeowners association, going to schools, saving the city and practicing magic.  Aliens have different attitudes towards their new home.
We present to your attention space mouse cursors from our Solar Opposites collection.
Meet Korvo, who does not tolerate this planet and wants to quickly restore the spaceship, so that you can leave it.  Find it in Solar Opposites Korvo cursor and pointer.
Yumyulack believes that earthlings are hopeless.  He has a shrink beam that he uses...