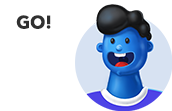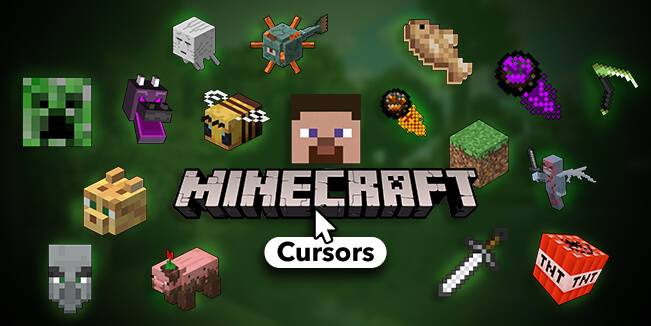 Overcoming various natural obstacles is not so scary. It looks exciting! Imagine that you appear on the surface of the earth in a random biome, for example, in a desert, mountains, plains, forest, and so on. You can create unique and non-repeating worlds in custom cursor Minecraft collection!
Minecraft is played by millions of people around the world. Some spend their "first night" in the plains, fleeing skeletons and zombies. Others panic and dig holes in the ground with their bare hands, then sit in it all night, praying for the coming day soon. Still others are hiding in a cave, having previously sealed it with blocks of mud. Why do many people love this computer game so much?
Minecraft gameplay in general is based on the extraction and placement of blocks, which can be earth, stone, ores, wood, water, lava and many others. Minecraft has a change of day and night. During the day, friendly creatures such as pigs, sheep or cows appear. At night, hostile creatures appear on the surface – spiders, zombies and skeletons.
In Minecraft, the...