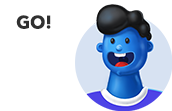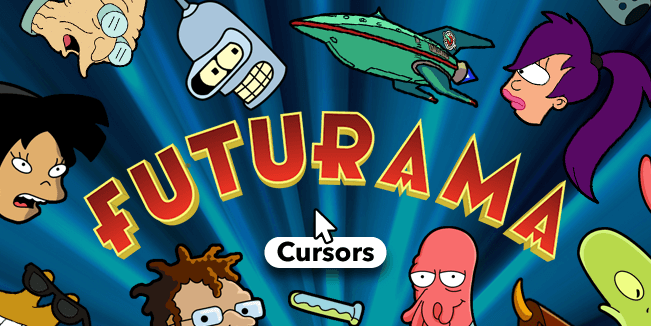 Have you ever thought about what the future of Earth can look like? One of the brightest and funniest versions is in front of you. Futurama science fiction series shows the world of the 31st century with all the futuristic technologies, aliens, mutants, and other cool stuff.
The Sweezy Cursors crew wants to show you our best mouse cursors dedicated to this famous sitcom. And you don't have to pay Planet Express or sell your soul to Robot Devil to get them, because Futurama cursors are free to use!
Futurama may look like silly animated series with no ideas except fun. However, if you dig deeper into the Old New York depths, you can find many vital and interesting ideas about religion and God, friends, relations, peace, and war. All the characters, despite the superficial first impression, have deep feelings, emotions, and backgrounds (except Zapp Brannigan and his snu snu ideas). What is more important, the combination of 31st century, Matt Groening and David X. Cohen gave a fantastic result – because we got the place where everything is possible....