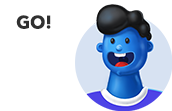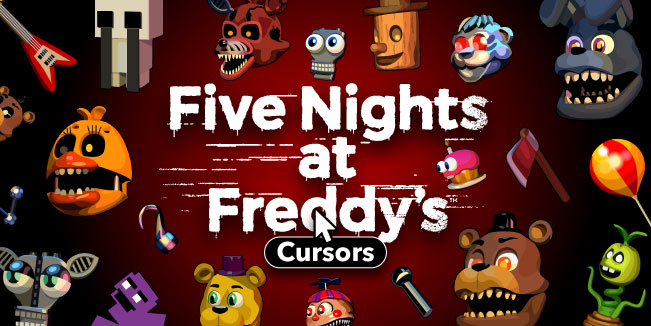 The worst thing happens when you don't expect it! It will be very difficult to survive this night and not go crazy as soon as FNaF animatronics show their true strength. The only salvation? 6 a.m! The adventures with FNaF cool cursors collection begin!
With the creation of the FNaF cursors collection, we wanted to convey the atmosphere of restless anticipation that is present in a great game, that won the hearts of a large number of fans. We present to your attention some cute cursors from our FNaF collection.
Meet Bonnie Rabbit, an active animatronics who looks like a big purple rabbit. He attacks every night, walks only on the left side and can block doors. It is not clear what motivates him, but it is he who will constantly make attempts to kill the guard. Find him in FNaF Bonnie & Electric Guitar custom cursor.
Are you ready for Freddy? Frequent guest who has a great chance to visit your home. He can appear, breaking all the rules. Brown animatronics bear is available in FNaF Nightmare Freddy custom...