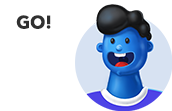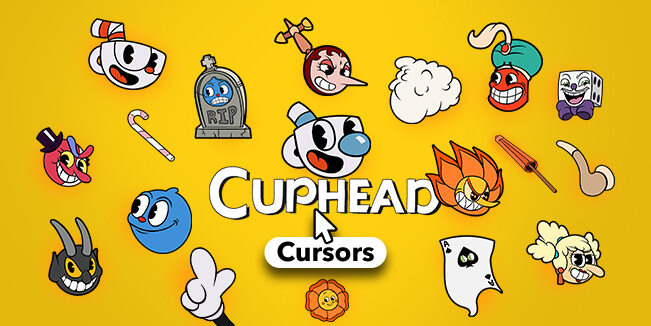 Let the enemies tremble at the sound of your name! Journey through incredible worlds, deadly fighting techniques and intricate puzzles in the Cuphead game cursors collection!
One of the most difficult games out is pushing its players relentlessly, upping the challenge with each new encounter. It looks so exciting that we got inspired to create a collection of Cuphead cool cursors!
Stock up on patience, practice, and harrowing experience!
Here is the titular character and main protagonist of the video game Cuphead. Cuphead lives on Inkwell Isle with his brother Mugman and the Elder Kettle. Meet one of the most amazing animated characters in Cuphead change cursor.
It's time to introduce Mugman himself! He is pretty obvious and you can play as him in the game. Explore him in Cuphead Mugman best mouse cursor.
If you lose, he will have your souls! He is the ruler of the underground isle of Inkwell Hell. The Devil is feared for his skillful use of deception. The threat of his influence can nevertheless be felt all across Inkwell Isle. The titular main antagonist and...