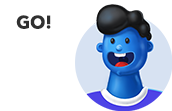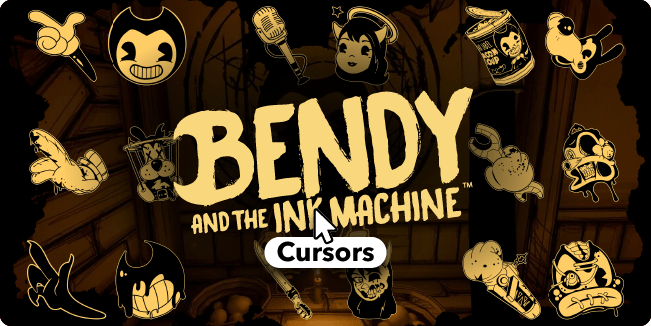 Fight the darkness. Save yourself from the ink demon. Fear the Machine at Bendy cursors!
A unique atmosphere and a tense, intimidating storyline, the denouement of which remains a mystery until the very end. Horror, puzzles, stealth action and many hidden secrets have inspired the collection of free Bendy and the Ink Machine cursors.
With Bendy cursors, a mysterious invitation awaits you to return to the old cartoon workshop. We invite you to familiarize yourself with several mouse cursors from our collection.
Bendy is the main character in the Bendy and the Ink Machine cartoon series. Bendy is a full of fun naughty. He loves to attract the attention of people and will not be left with anything to get it. Enjoy it at Bendy and the Ink Machine Bendy.
Alice is a female humanoid cartoon character with slightly wavy medium-length black hair, thin eyebrows, and black lipstick. She has a slender frame with a small waist and fairly wide hips. Find it in Bendy and the Ink Machine Alice Angel.
Barley usually has a grumpy attitude and can get...
Bendy and the Ink Machine Cursors